What is a "Panic Room"?
"A safe room or panic room is a fortified room that is installed in a private residence or business to provide a safe shelter, or hiding place, for the inhabitants in the event of a break in, home invasion, tornado, terror attack, or other threat. Safe rooms usually contain communications equipment, so that law enforcement authorities can be contacted."

wikipedia
---
Contents


Who needs a Panic Room
Where to position a Panic Room
Construction Methods
Oxygen Supply
Security Door
Alarm System
How much does a Panic Room cost?
---
Who needs a Panic Room?
In the event of an attack, a safe room is useful for the residents to avoid contact. When the police or the intervention forces arrive to catch the aggressors, you can quickly get into the line of fire. Therefore you should always retreat to a panic room.
Other targets of intruders can be blackmail, kidnapping oder homejacking. In this case we talk about a home invasion and the intruders are usually armed and strongly willing to do thier "job". In the past, there were many crew kidnappings on ships to extort money for release. These panic rooms on ships have to resist for a very long time because intervention forces can't get to the scene quickly.
Shelters are more common in north America because of the tornadoes and hurricanes but not in Europe.
Panic Rooms are recommended for the following persons:
high networth individuals (HNWI)
exposed persons from:

politics
society
religion
business (management)

judges & prosecutors
persons in official personal protection
---
Where to position a Panic Room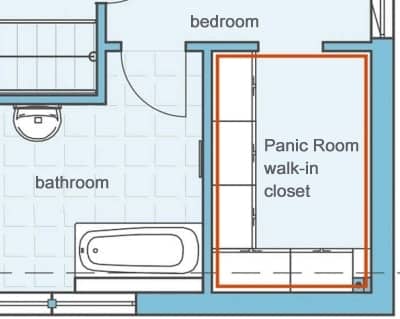 Accessibility is essential. When intruders enter your house while you sleep upstairs, a panic room in the basement is senseless. Find a place you can easily and quickly reach and where you don't risk meeting them. Remember that children may have to be picked up. Upstairs is a good position and it is the opposite from where intruders enter your house. You have a free escape route while you are downstairs.
In order not to waste any living space, it makes sense to reinforce an existing room just like the bedroom or the walk-in closet.
---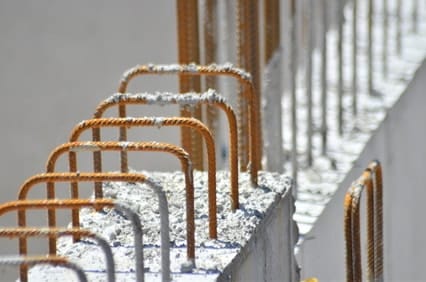 Construction Methods
To provide a safe place within the panic room, all walls and the door must be bullet and burglary-resistant. Depending on the initial situation, manufacturers offer ready-made modules for the panic room or they build it with special materials on site. In case of a new building you can design the room from the very beginning and walls of concrete are the first choice.
Planners should not include windows in the safe room. Monitors are helpful to follow the situation outside.
The door is essential. It must be safe and should open and close very quickly.
Standards
For the resistance there are different standards e. g. the DIN EN 1627 (burglary-resistant) and the DIN EN 1522/23 (bullet-resistant). Different classes indicates how long it takes to open a door or which material protects against a gun fire. Even for safety glass a separate standard is available. But experts recommend not to use glas or windows within a safe room.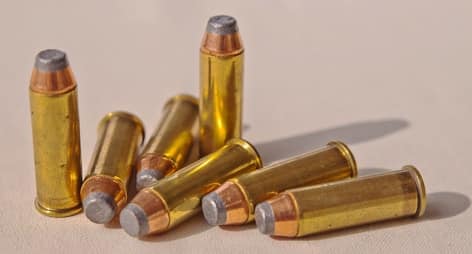 DIN EN 1522/23
For all Standards at least level 4 is recommended. E. g. Level 4 guaranteed protection against the calibre .44 (Magnum). A brick wall or concrete wall should be 11.5 cm thick to ensure adequate protection. The level from 1 to 4 considers handguns and the level 5 to 7 rifles.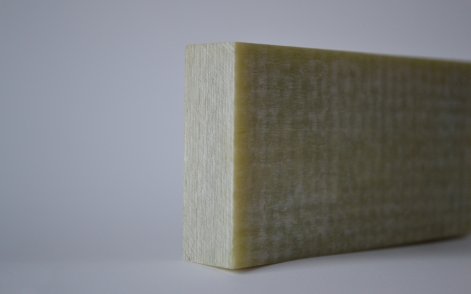 Composite Material
For static reasons, a massive wall is not always possible. But there are ways to build safety walls in dry construction. Special panels made of composite material are used to achieve the bullet-resistance. The weight saving can be up to 80 % compared to a massive concrete wall. In combination with other materials, you can achieve a protection against:
fire
hand tools
power tools
Besides concrete or composite material also safety steel can be used. With about 3 mm thickness of that steel, you obtain the same protection level like 12 mm of composite material.
---
Oxygen Supply
First of all, the Panic Room is designed to avoid a real danger for a short duration. After 10 to 20 minutes the arrival of the police or other forces is to be expected and you can leave the room. Finally no extra oxygen supply is required for this short period. If contamination with gas from outside is to be expected, an overpressure system can be installed.
---
Security Door
In case of emergency you do not have time to enter an access code to unlock a door. That is a very important point and many manufacturers use heavy security doors with a lock from both sides. The door may only be locked from one side. The inside! In other words, never lock the door to the panic room from the outside. It is gonna take you time to enter a code or find a key.
Once you and your family are inside, the door must be easily lockable. In many case a sliding door is a very good option because it is completely hideable between your sleeping room and the walk-in closet (pocket door). The door is always open what saves your time. There is only a small number of manufacturers but here you can find one.
---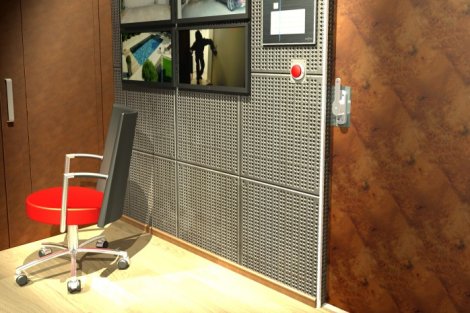 Alarm System
The sooner you detect an attacker, the better. Many houses have an alarm system but it is not activated when you are at home. A dog or your cat at home could trigger a false alarm and that is why many inhabitant deactivate the system. On the market are permanent activated systems available which doesn't cause false alarm. Use one of these to get the warning in time.
Within the panic room should be a hold-up alarm system to communicate with the security service.
Well-known alarm system distributers are Daitem and Telenot among others.
---
How much does a Panic Room cost?
Did we answer the question "What is a Panic Room"? Now you can decide if you need one or not. The costs of a Panic Room depends on many factors. The resistance class, the size and the facilities in the inside. Talk to your provider to get a reliable statement.